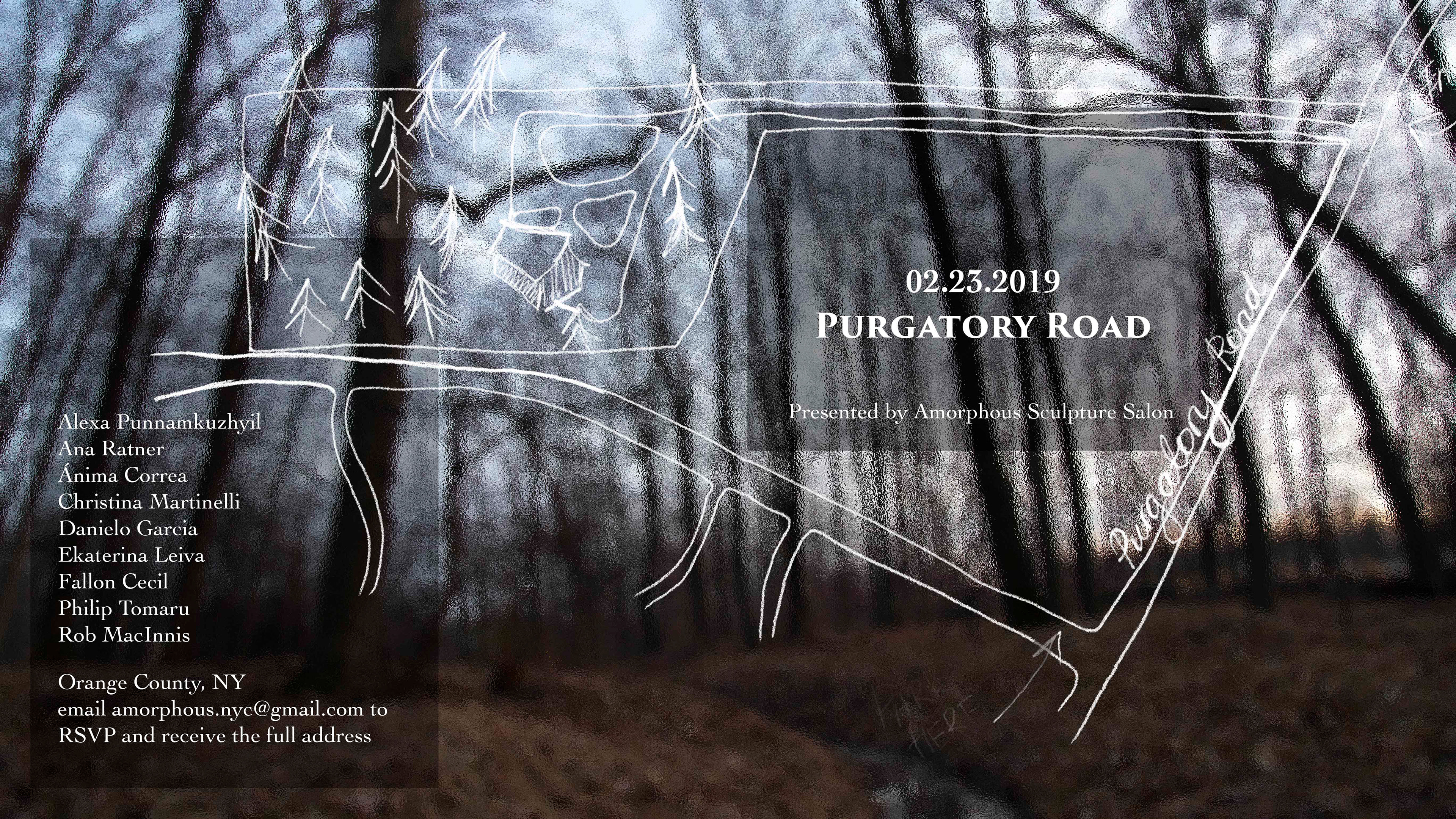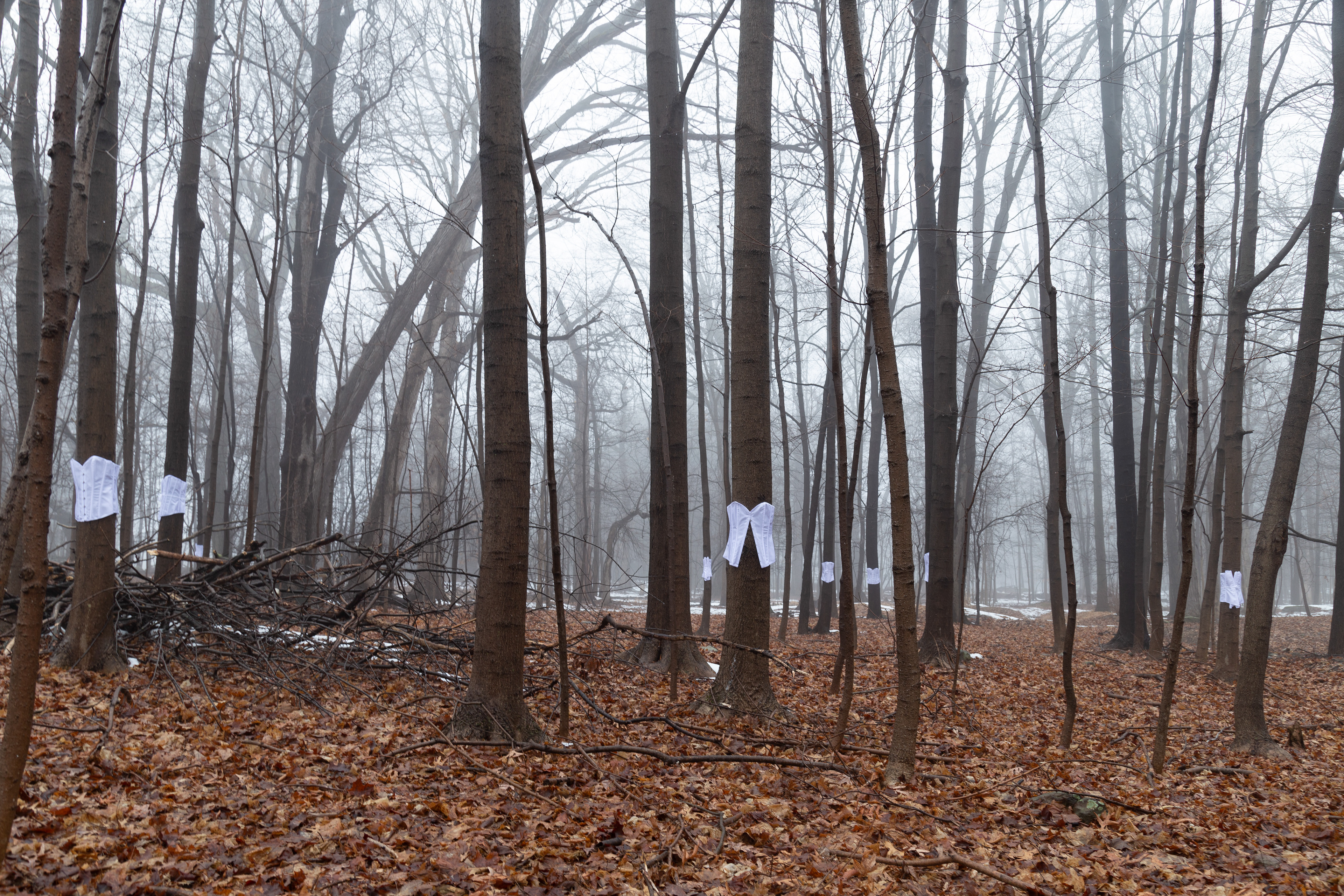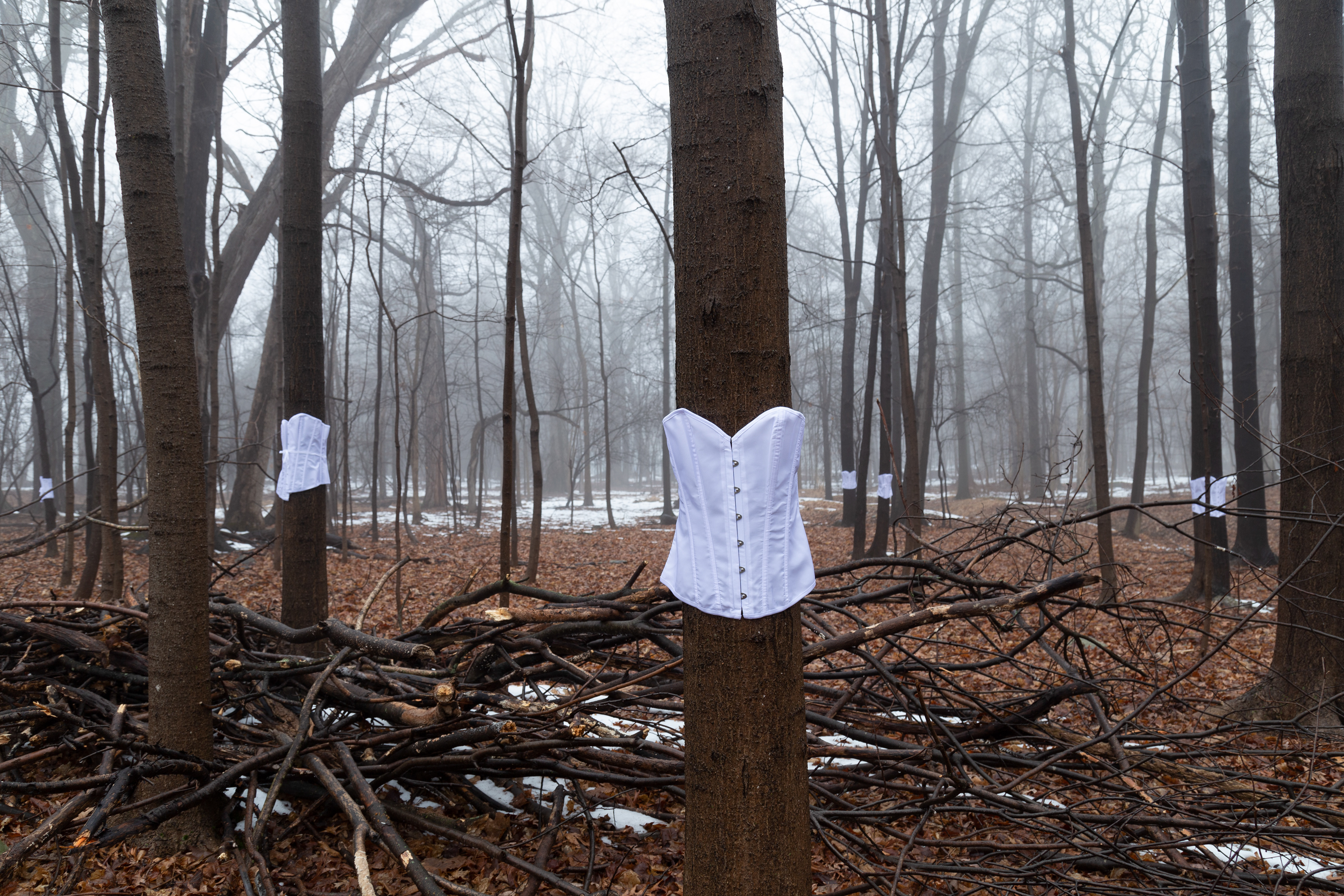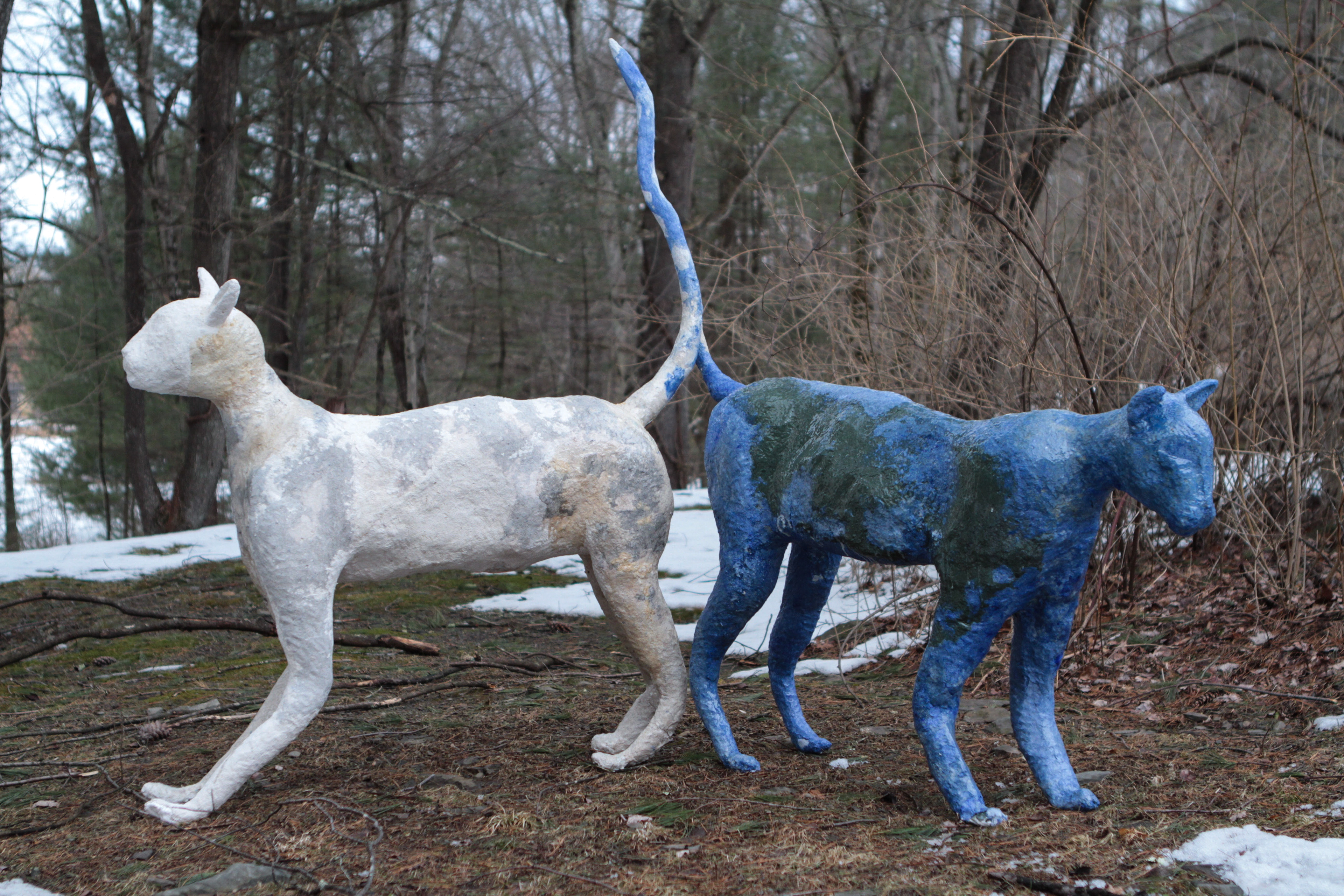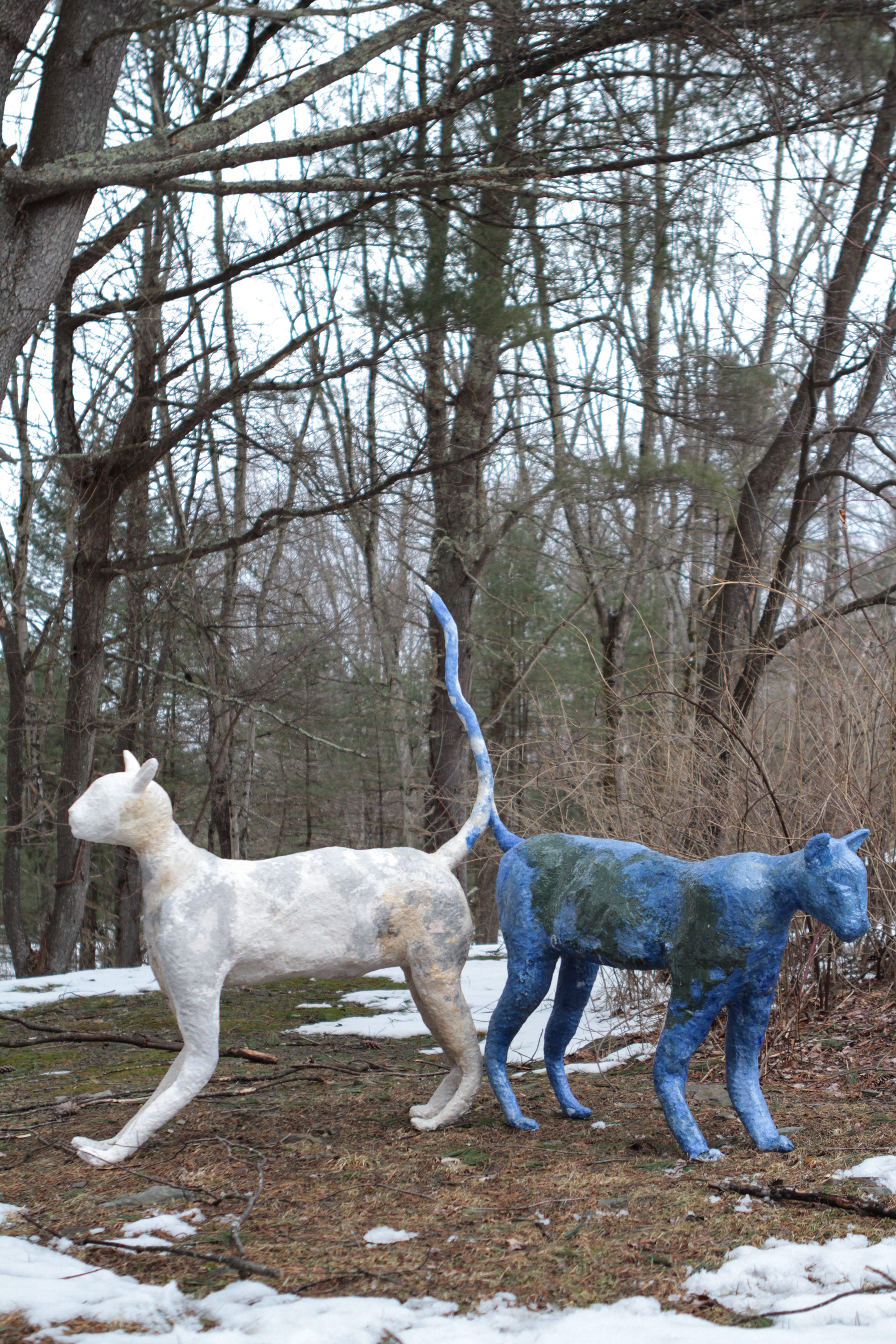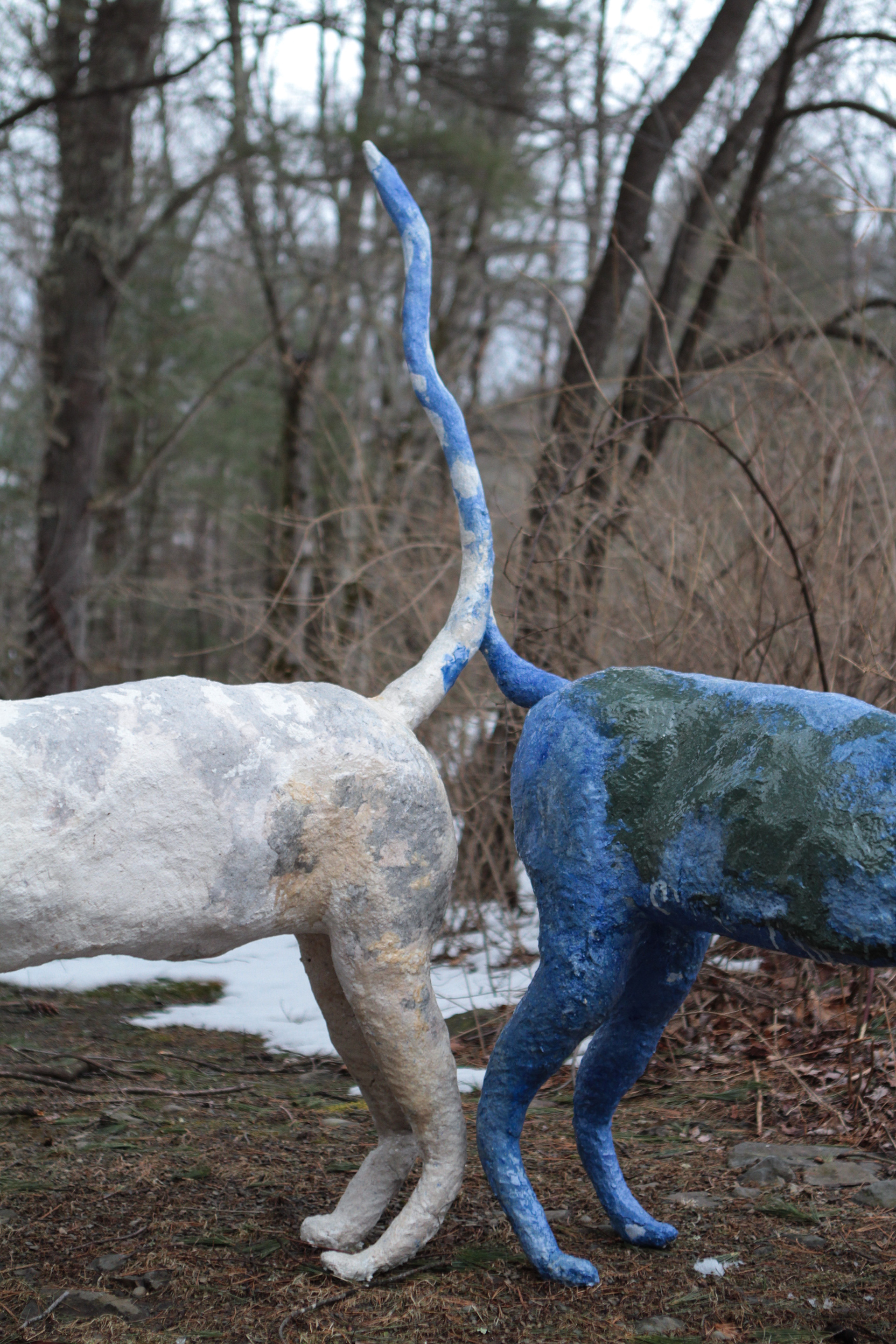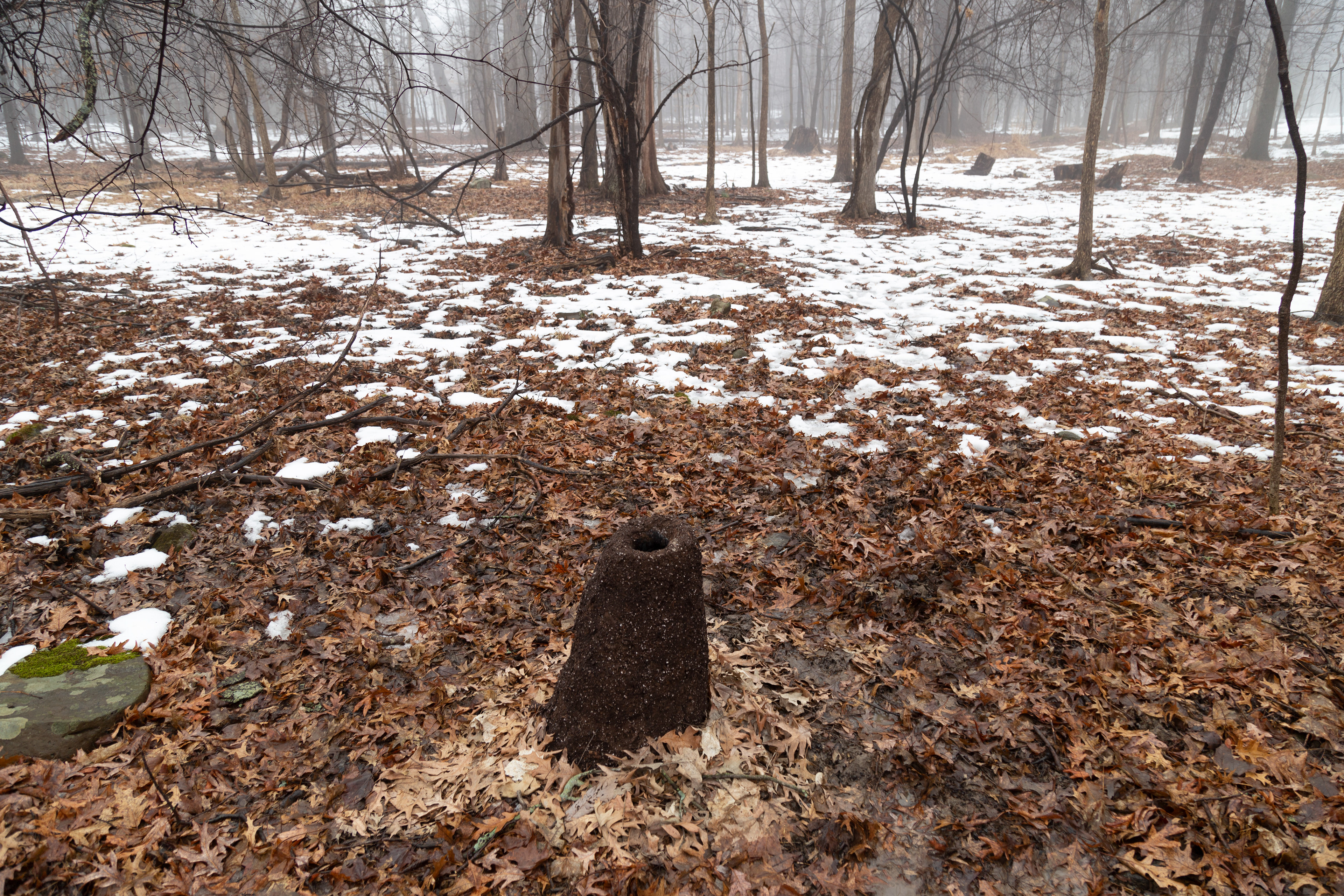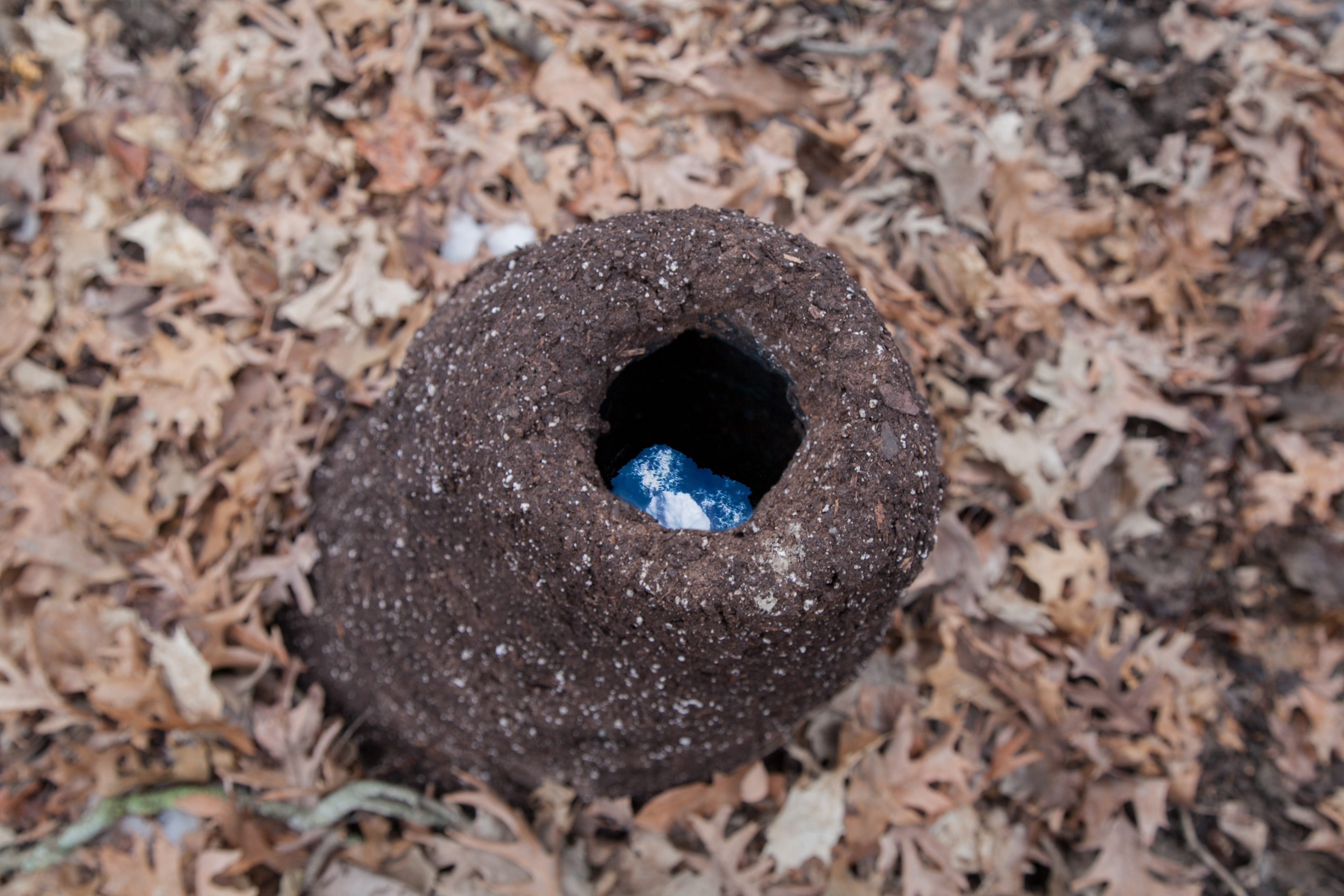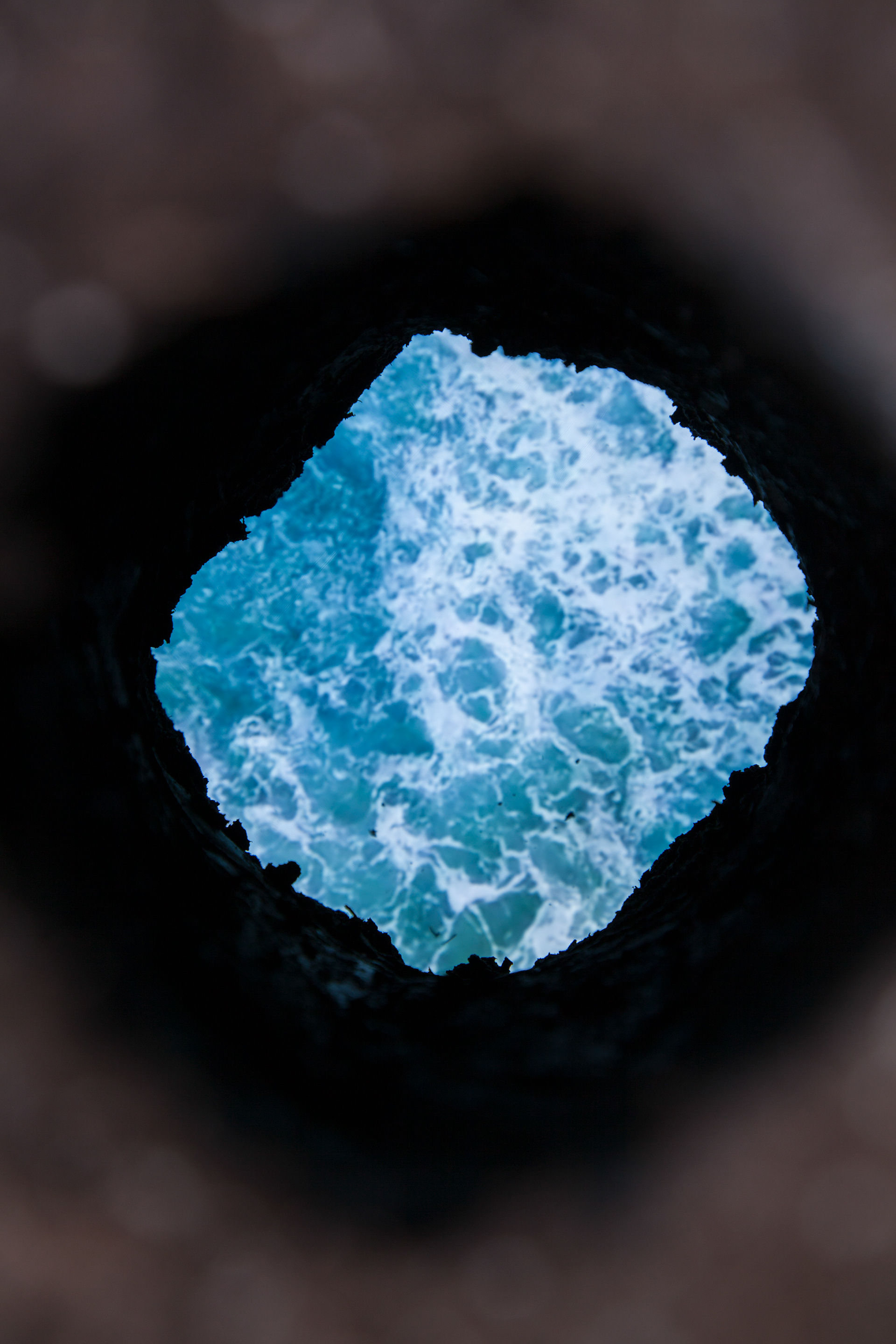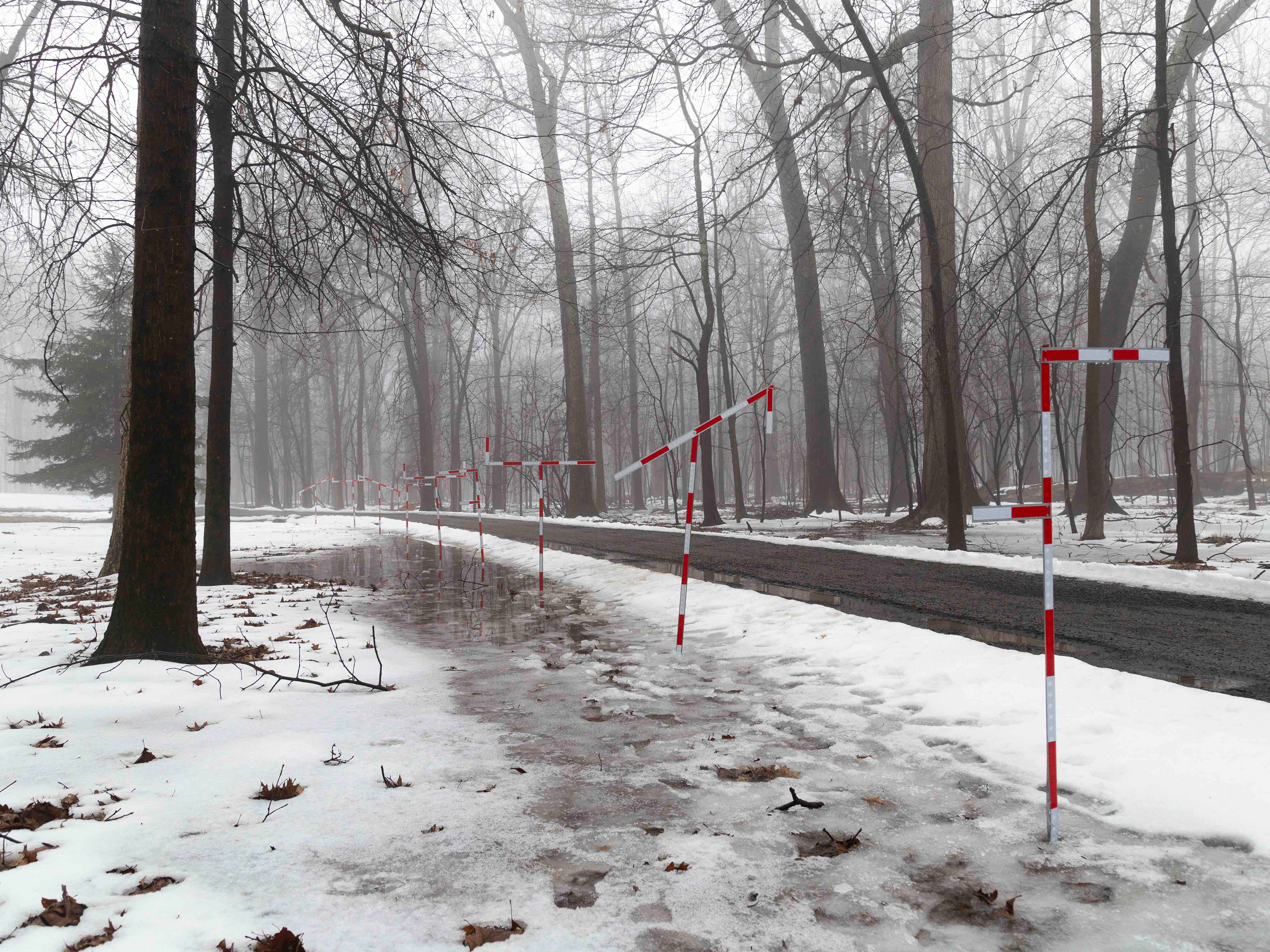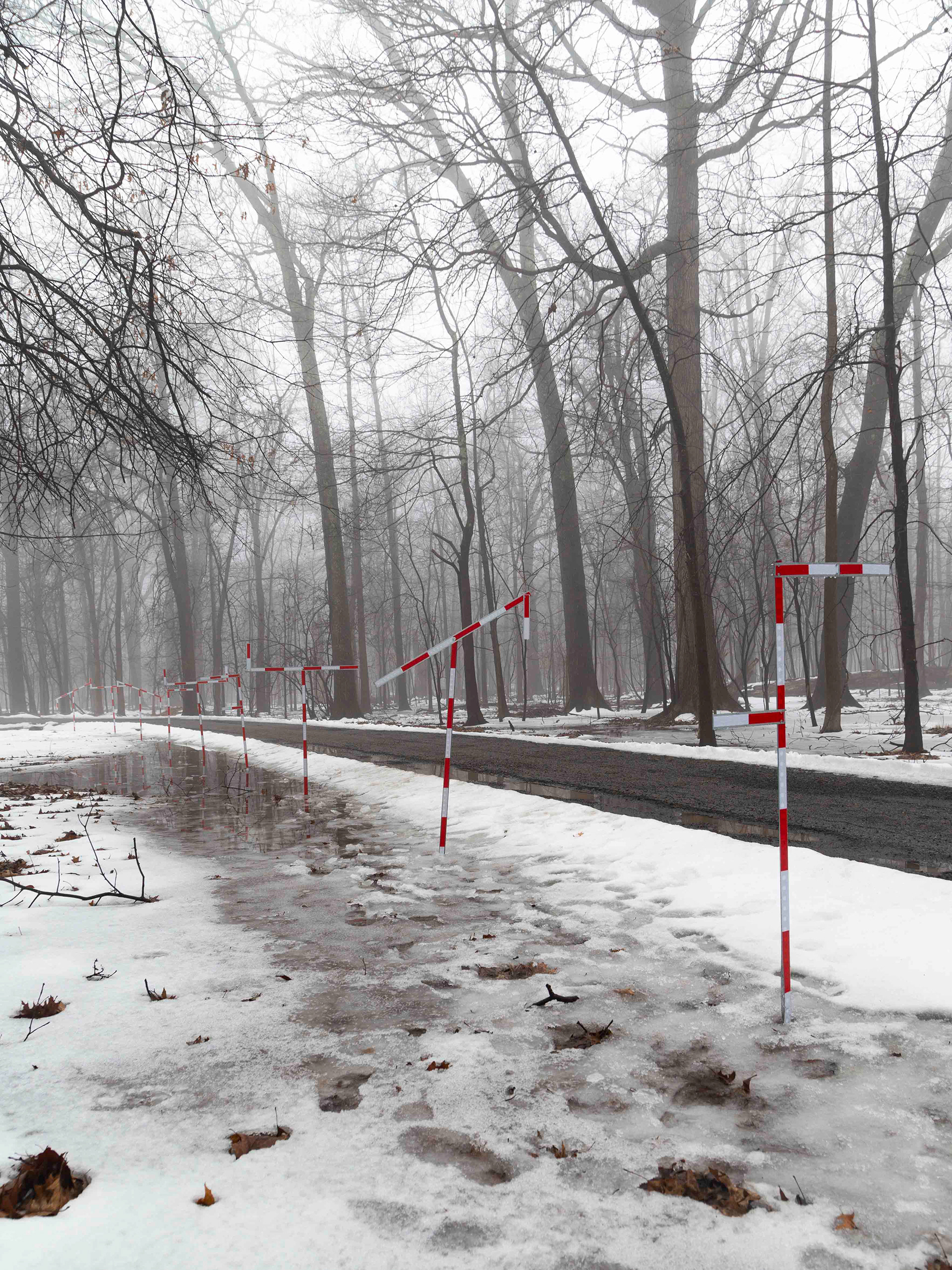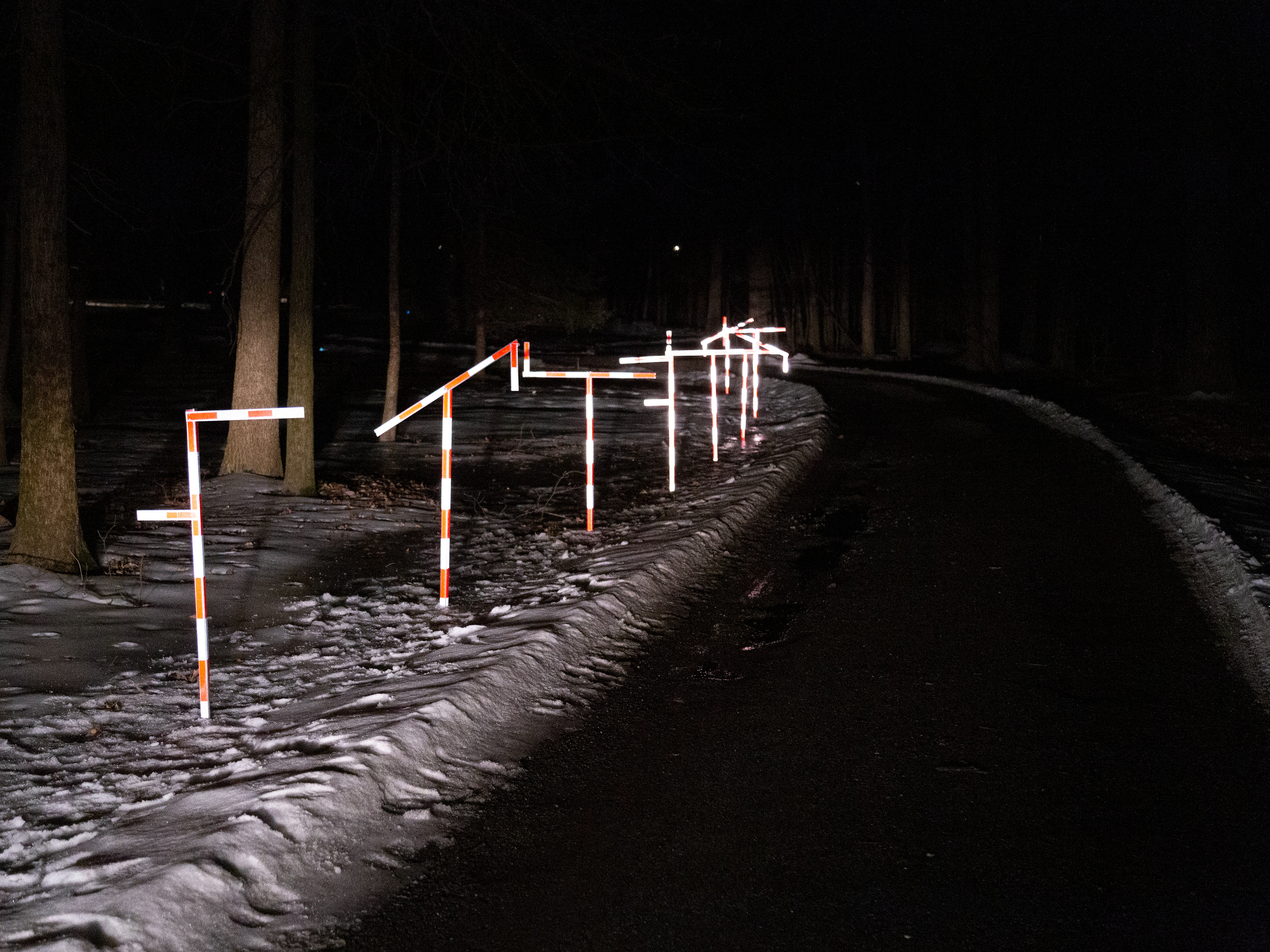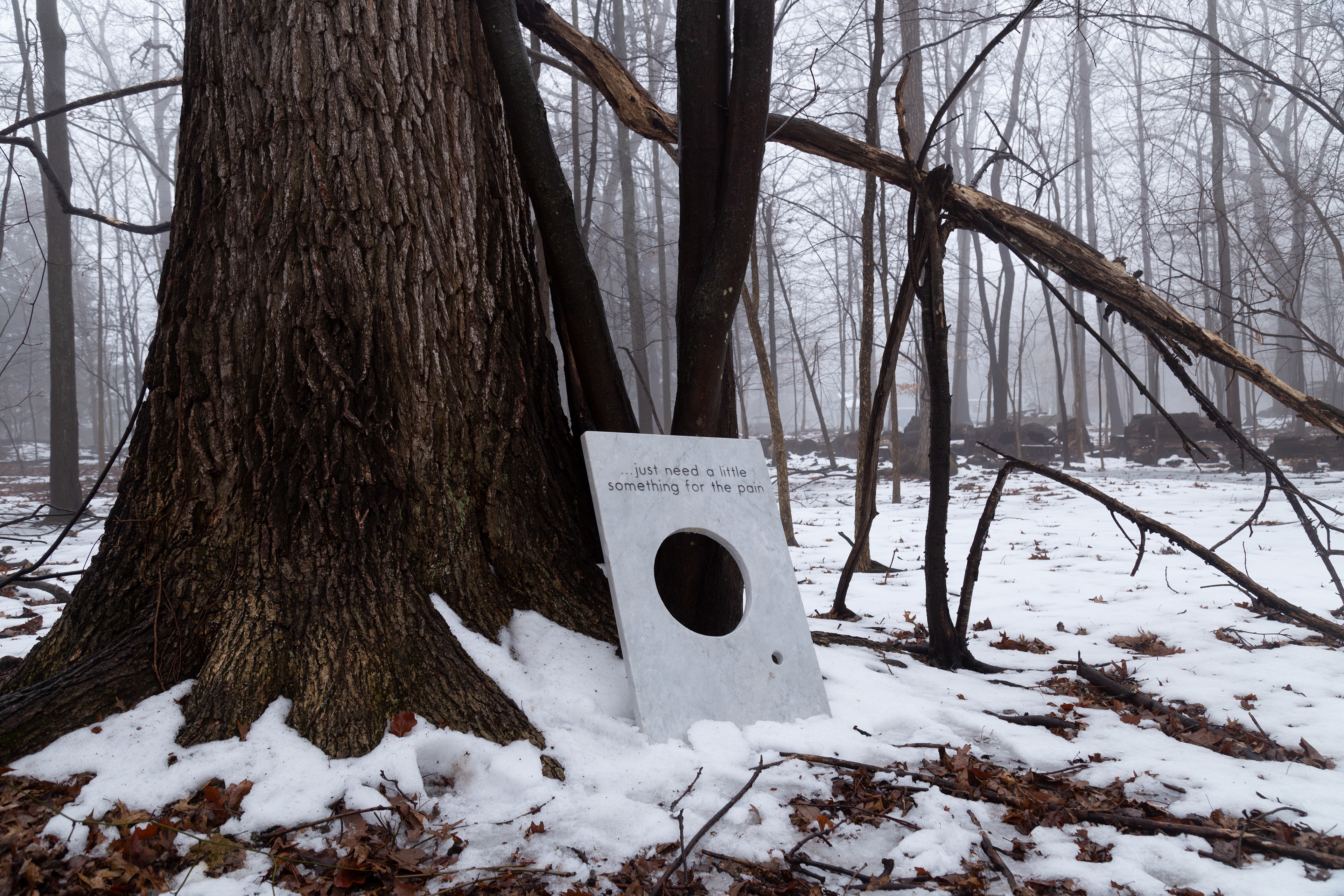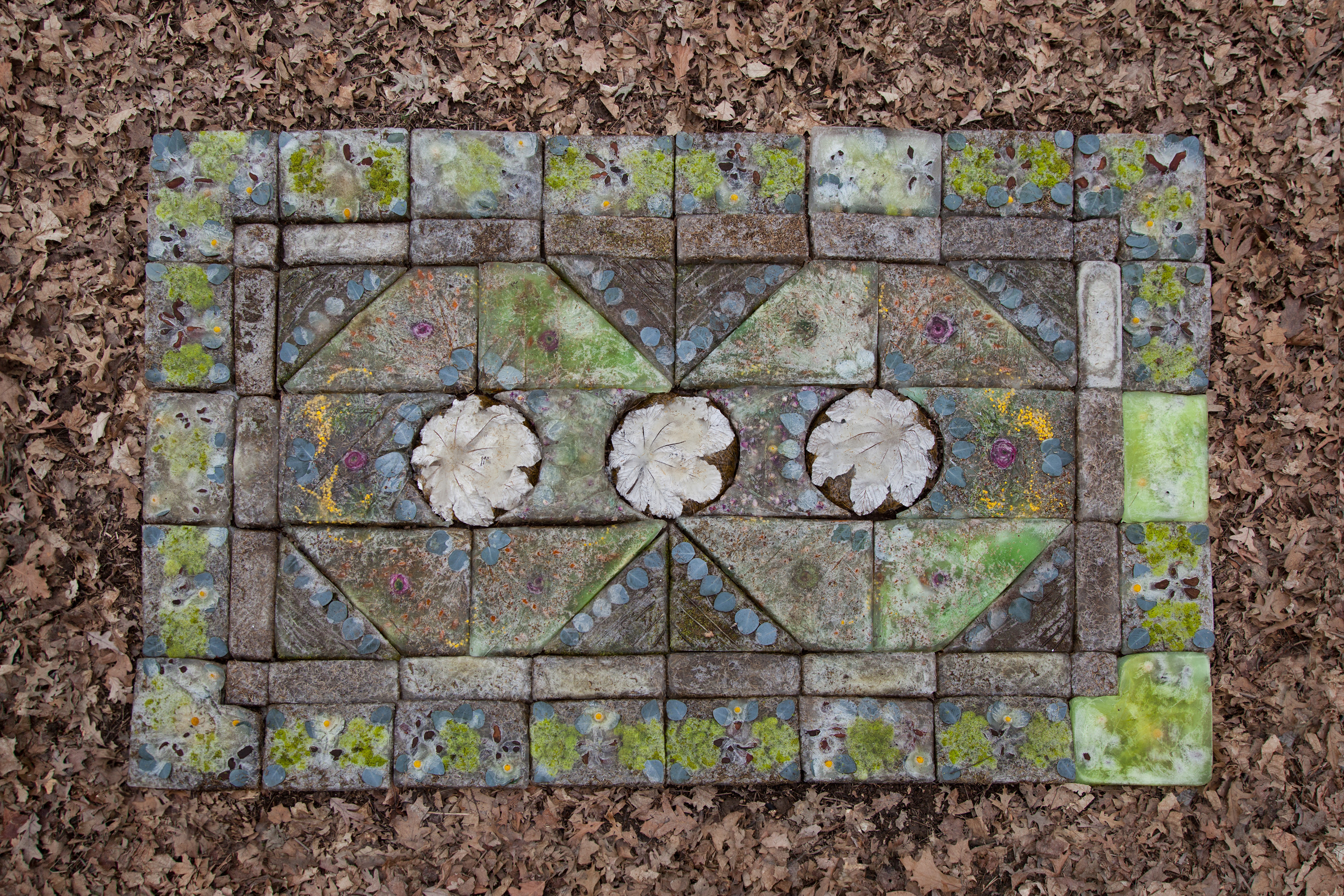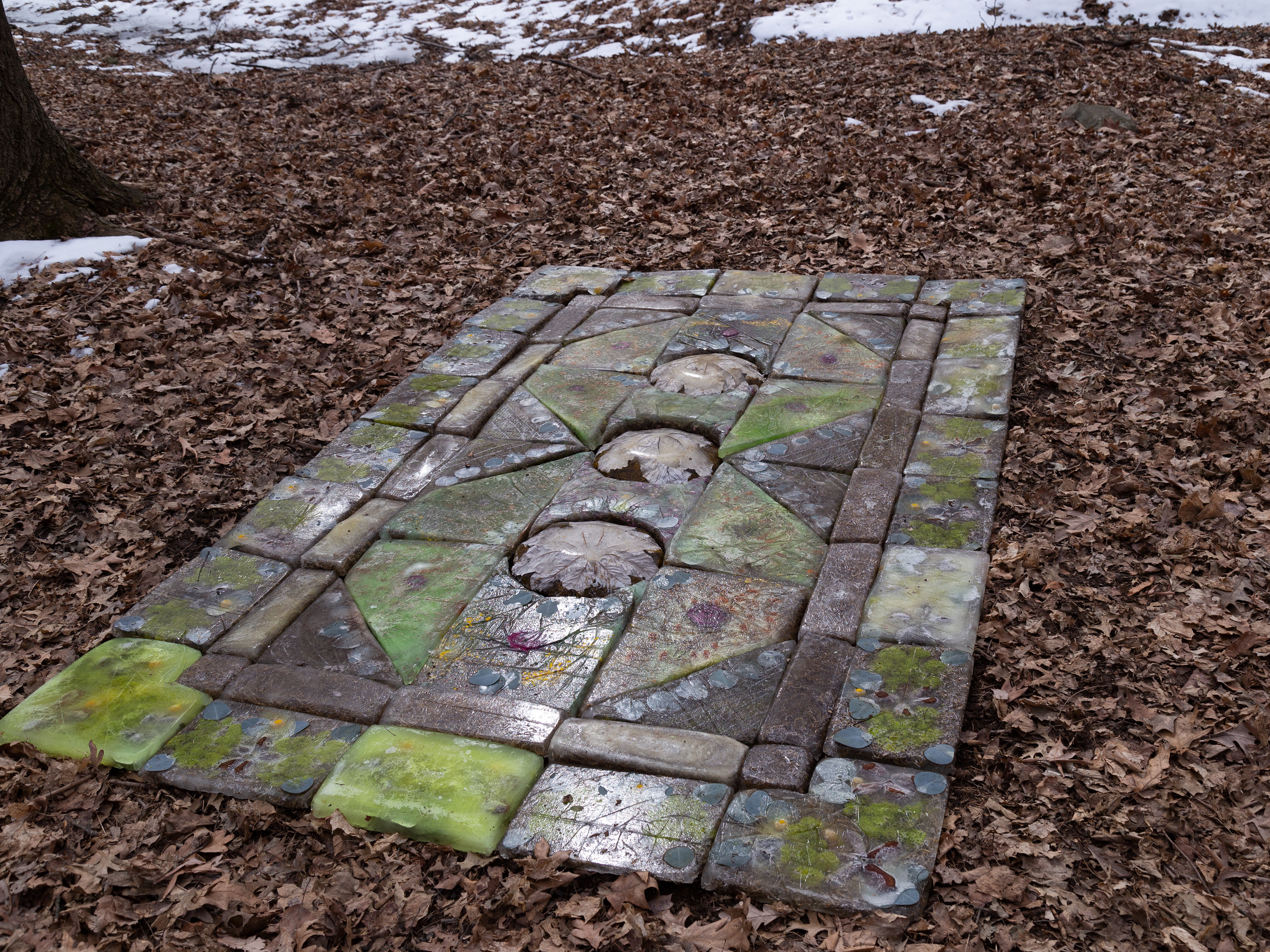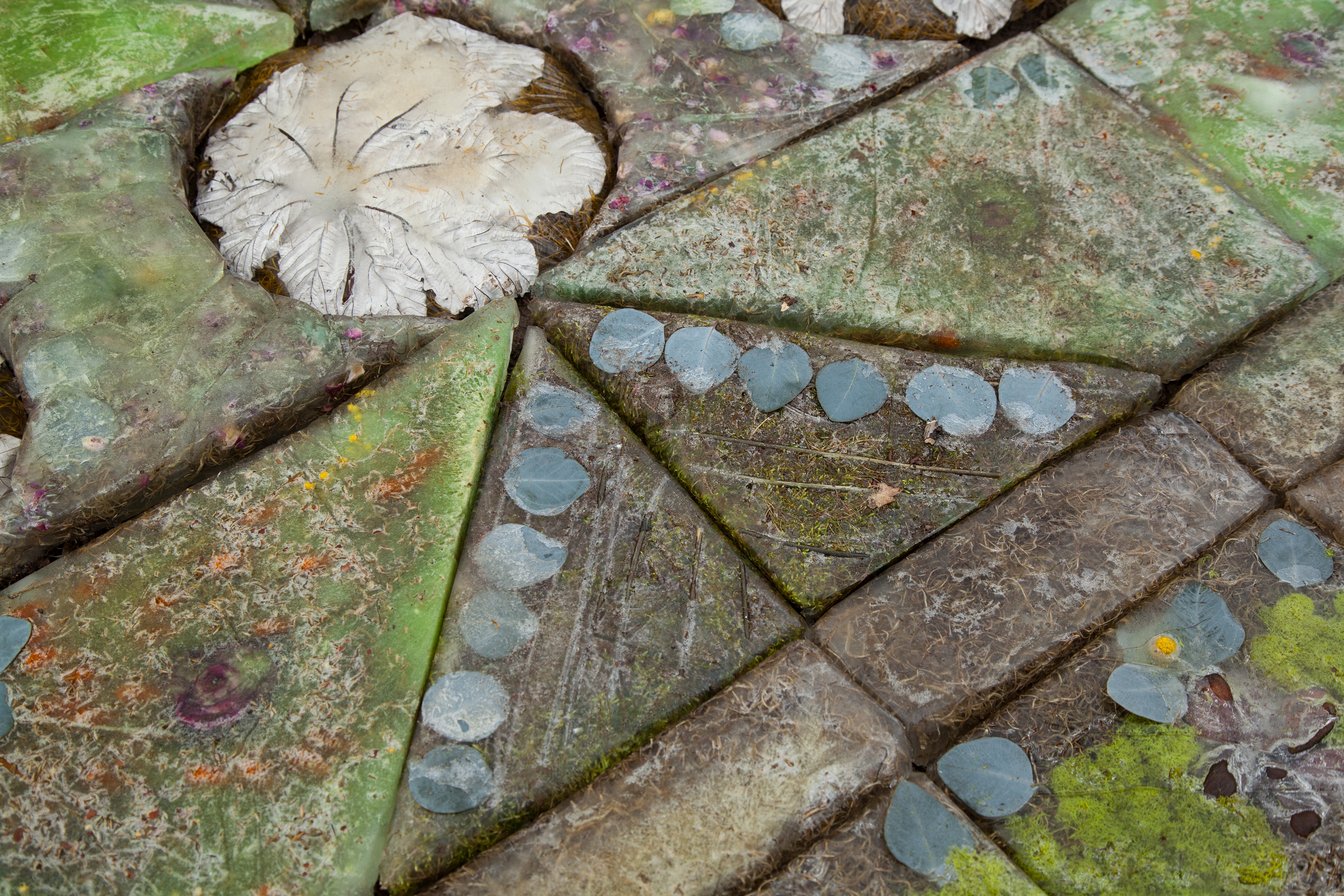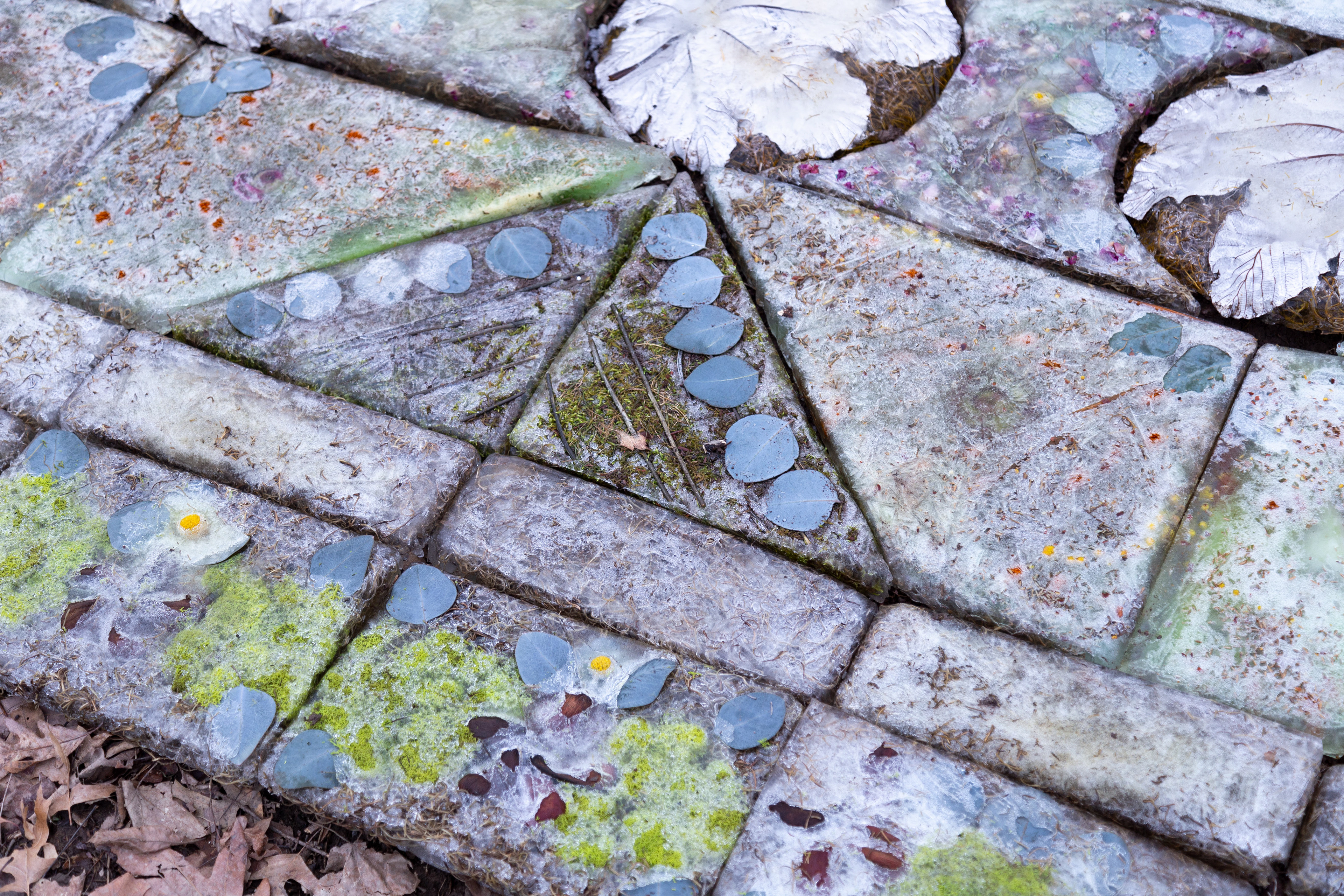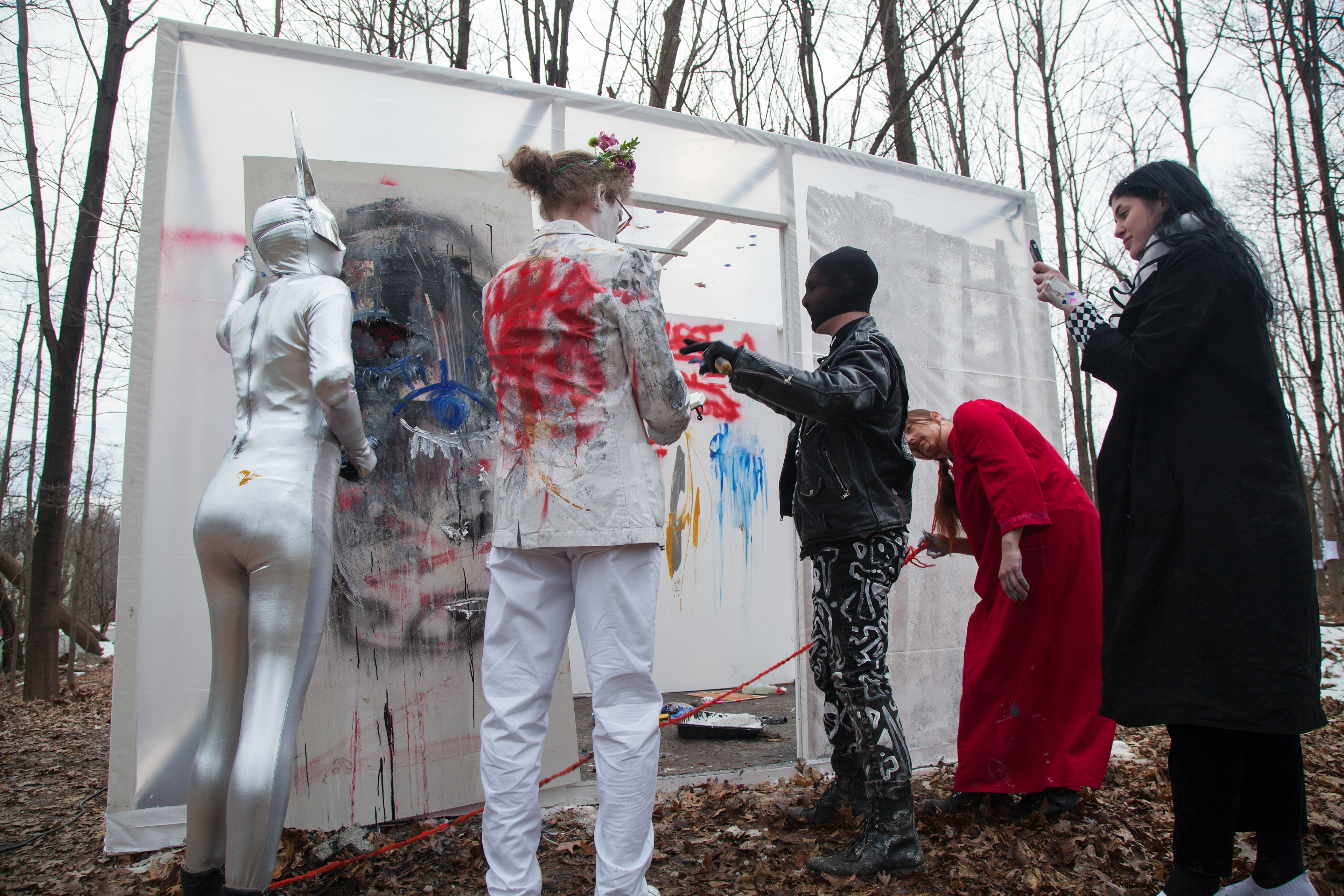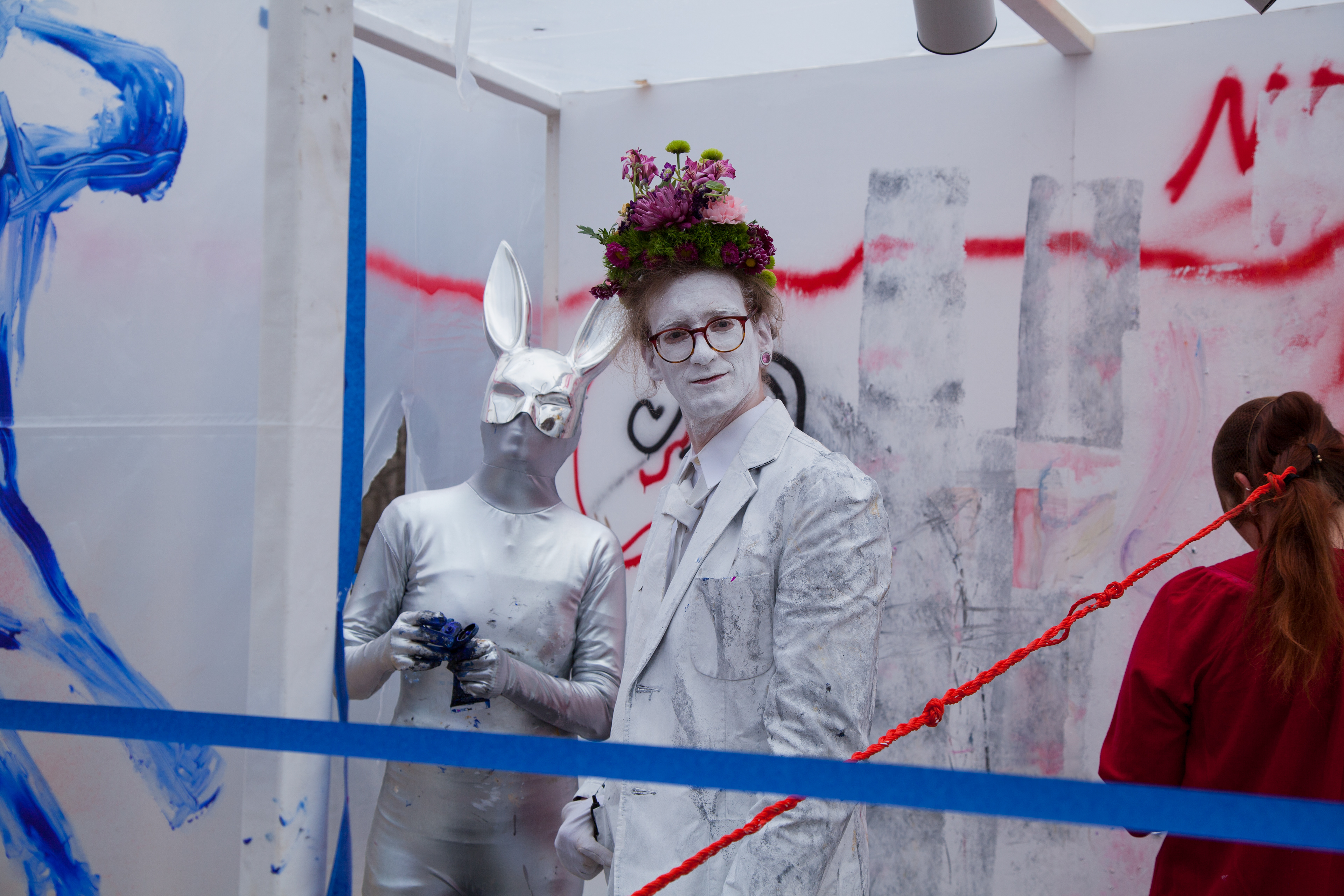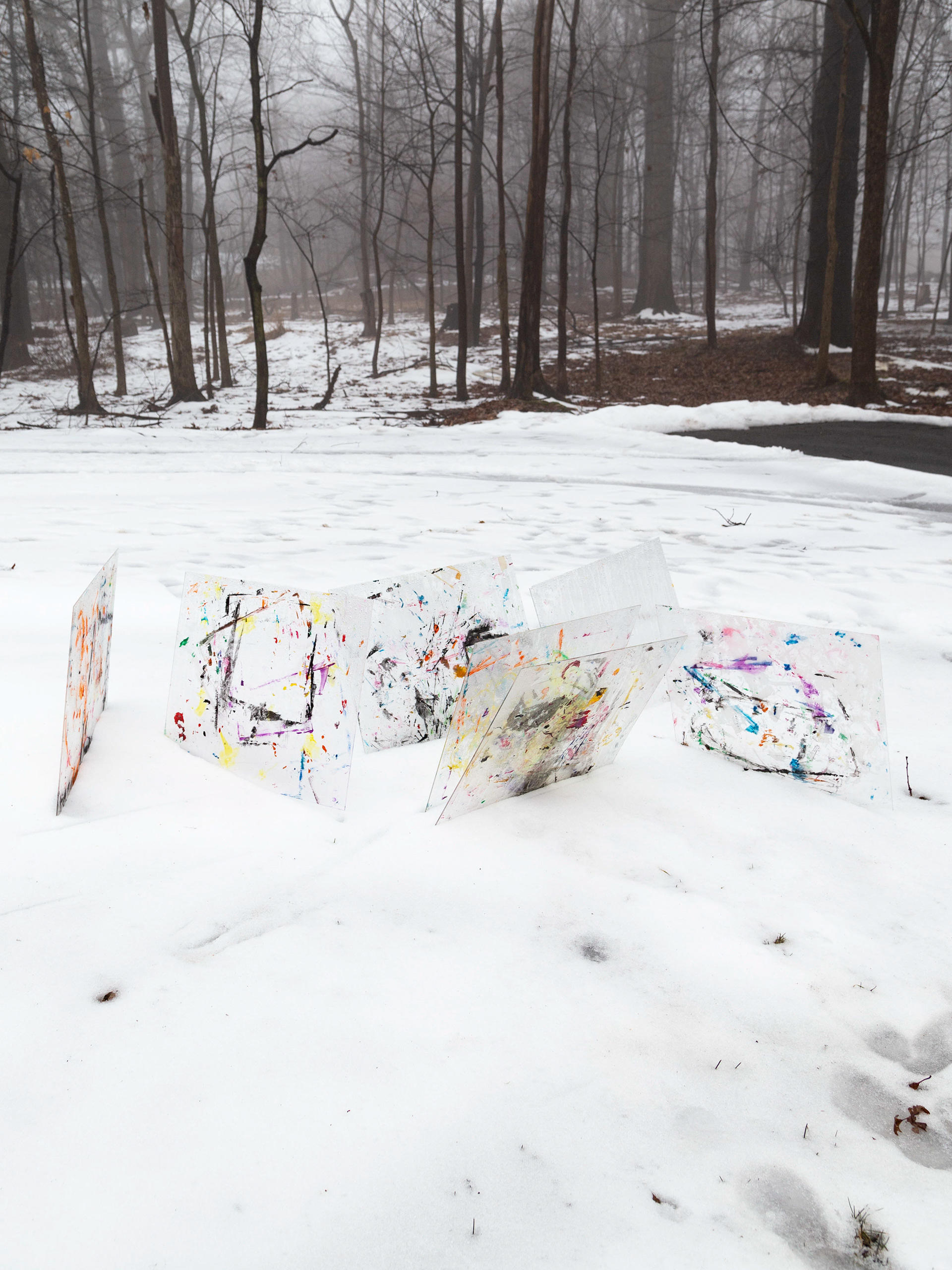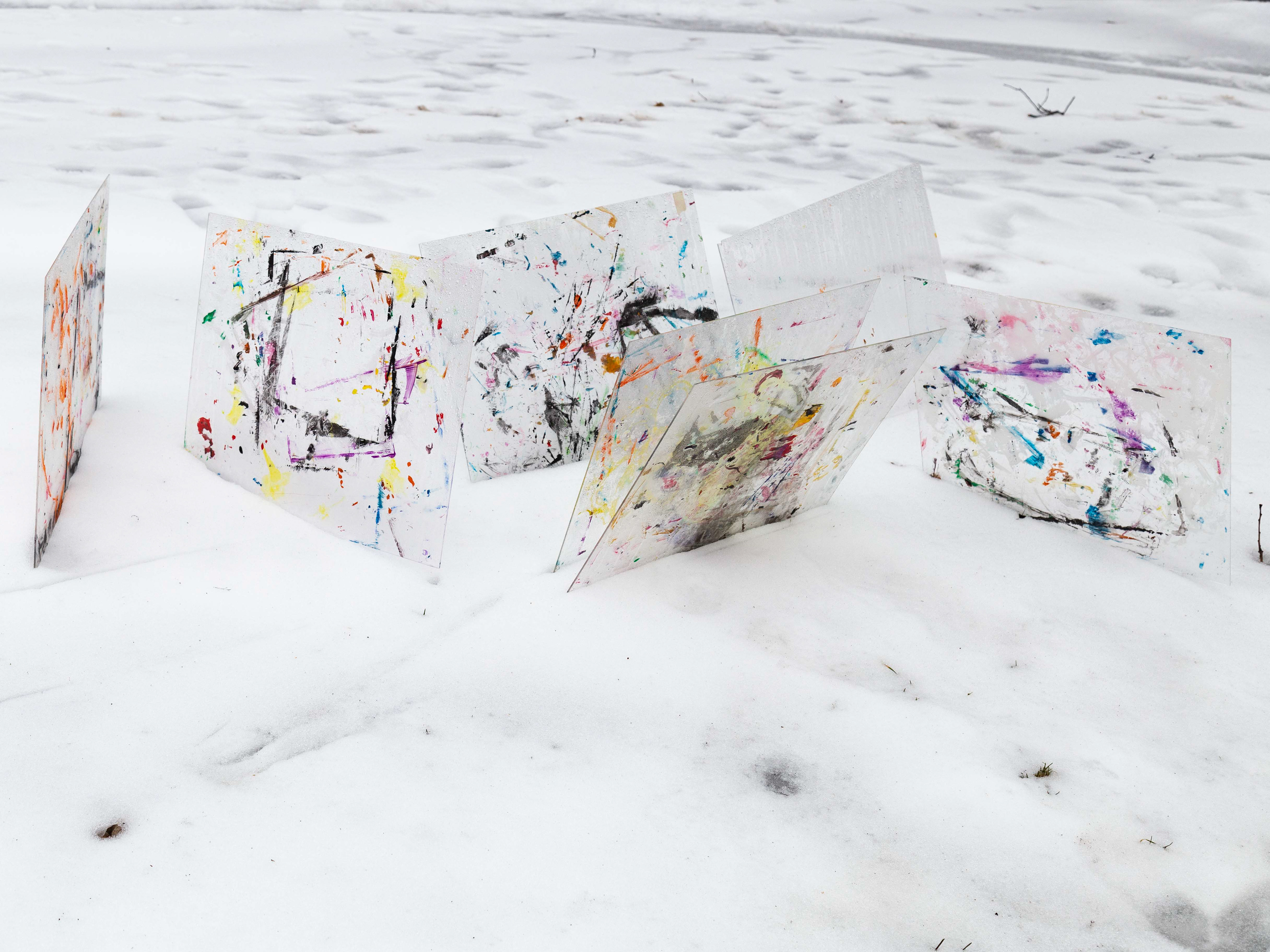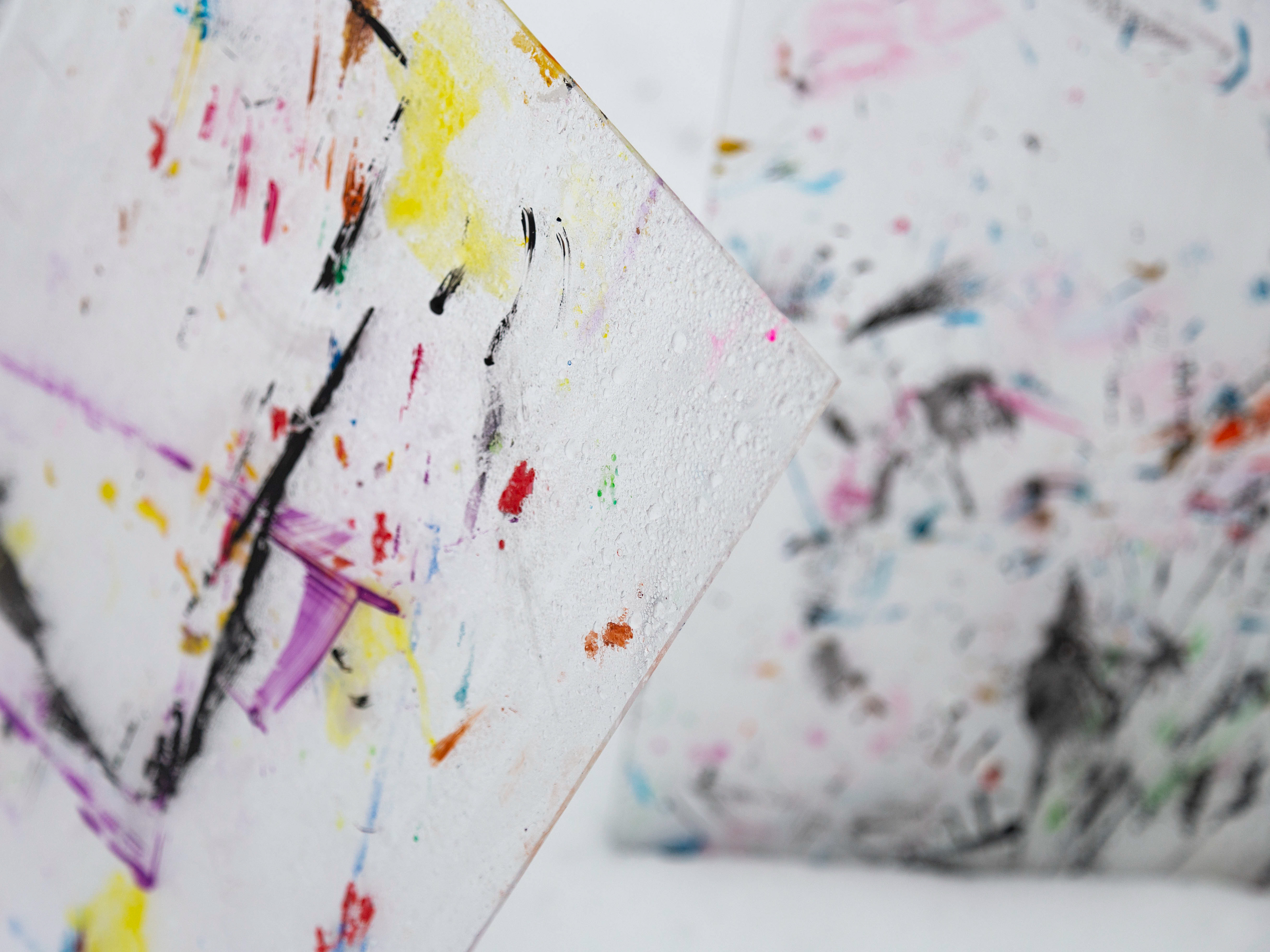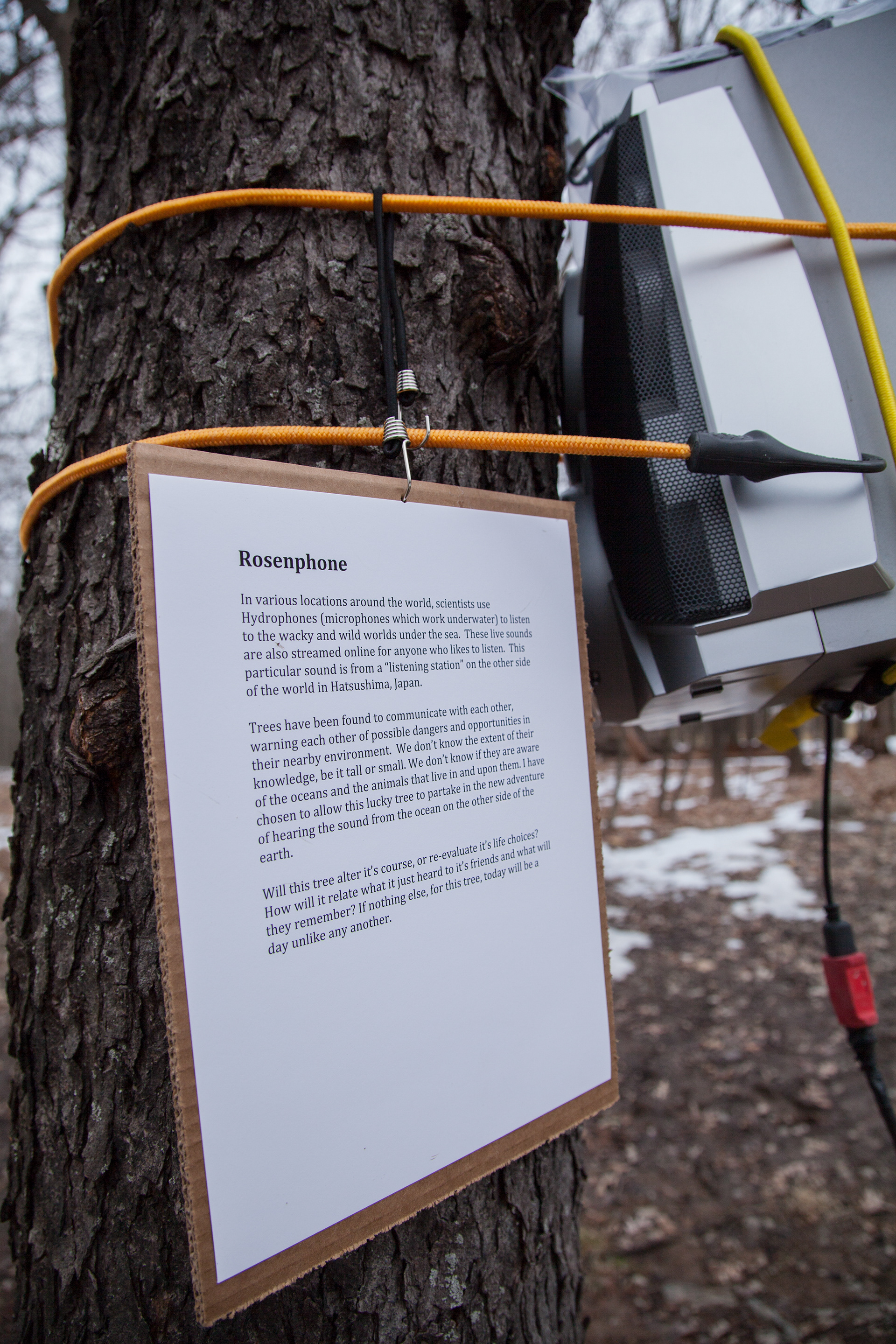 // featuring: Alexa Punnamkuzhyil / Ana Ratner / Ánima Correa / Christina Martinelli /Danielo Garcia / Ekaterina Leiva / Fallon Cecil / Philip Tomaru / Rob MacInnis //
The collective

Amorphous Sculpture Salon

is pleased to present

Purgatory Road

, a debut group show in Orange County, NY. Join us Saturday, 2/23/19, 12-6pm. Email amorphous.nyc@gmail.com to RSVP and get details.
Western culture has instilled a visual vocabulary for heaven and hell—one a place of beauty and brilliance, the other of suffering and dimly-lit despair. It's difficult not to conjure thoughts of Dante's

Divine Comedy

, demarcating the polar extremes of pain and pleasure with an interlude referred to as "Purgatorio" or in English, Purgatory.
Beyond the binary, within the seam of the subject, the liminal state is the point of entry for Purgatory Road, the debut exhibition by the New York City-based art collective, Amorphous Sculpture Salon. This exhibition reclaims the concept of Purgatory as an intermediary space or mediator between forms. A wealth of mediums including sculpture, performance, video, audio and found objects are utilized to communicate the artists' self-ascribed abyss.
Throughout this immersive three-acre sculpture site in Orange County, NY, located about an hour from NYC, foreign objects intersect the otherwise frozen, still landscape. The unique geographical location of Purgatory Road serves as an immersive backdrop and provides context for the material. Sequestered with surreal specificity, Purgatory Road offers a distinct temporal communion, marrying each artist's understanding of permeability, transgression, illusion, and desire.
Alexa Punnamkuzhyil

- Punnamkuzhyil's work juxtaposes the constriction of the human torso by the feminizing form of the corset with the methods and tools of rubber tree tapping, a practice which sustained her family's rubber plantation in the years directly following the end of British Colonial rule in India. By constricting local trees by anthropomorphic means, she foregrounds the inherently bizarre nature between the expectations imposed upon things (human and otherwise) and the mechanisms invented to achieve them. By disrupting these pairings of product and by-product, she cites a rupture in this use-circuitry, turning instead towards one of fantasy and escape.
Ana Ratner

- Some cats have one tail, some cats have two tails, my cat has half a tail. Sometimes Ana Ratner feels like she has half a tail too. Is half a tail enough? Sometimes Ana wants to find someone else with half a tail as well. When two halves of a tail come together to form one tail it's really hard to move unless the tail bearers think and act exactly like each other at every second. It's comforting to have a whole tail completed with another. This is the Tail of Two Kitties. Having half a tail is also okay. The need for a complete tail can be devastating - often it requires being sewn to another. Sometimes half a tail is quite enough. Ratner's work explores the permeable border between the internal and external, focusing on structures of support.
Ánima Correa

- (

-40.698470, 106.048558

), the title of the work, represents the coordinates for the antipode of Campbell Hall, NY. A cone made of earth emerges from the ground, where the viewer stumbles upon a peephole at the top. Inside, an aerial view of lapping waves plays indefinitely, marking the opposite point, an undefined section of the south Indian Ocean. In contrast to the frigid forest climate surrounding the work, viewers are asked to stare through to the other side of the earth, creating both a temporal and spatial lapse.
Christina Martinelli

- Much of Martinelli's recent work is interested in communicating language through abstract yet decipherable code, providing a covenant between the work and the viewer that time spent with an image can lead to decipherability. By presenting the words as images she is proposing that the viewer see the inherent musicality, and universality, of words and the written language. Using semaphore because of its one-to-one relationship between symbol and letter, and because of its insistence on being either received or repeated, she presents a sculptural message which repeats and is received as long as the viewer is engaging with the work.
Danielo Garcia

- Garcia is a multidisciplinary artist, who's work toggles between two extremes: intimate explorations, and the examination of universal power structures. Intimacy is materialized in text-based sculptural vignettes that expose some of our collective fears and desires; while power dynamics are confronted by questioning the selection of institutional archives and subverting the authoritative voice via performance video, photography and printed matter.
Ekaterina Leiva​

- Leiva's work is a time-based sculpture made of ice with natural elements encapsulated in it. The work is a contemplative look at our difficult relationship with (ever-shrinking) time, and the utopian desire to freeze the passing moment and make it last longer. Ice temporarily connects all of the elements together and creates a transient environment for them to exist in the arranged order while slowing down their decay. During this passage from ice to vapor, the sculpture's appearance is modified by weather and wildlife. The work, in turn, leaves a trail of offerings to the landscape as ice melts, until the sculpture and the environment obtain oneness and are no longer distinguishable.
Fallon Cecil

- Not a Wolf Not a Dog draws on the tropes of the New York art scene and industry to create a performance-activated installation. A white exhibiting space disrupts the isolated natural wood surroundings along Purgatory Road in Orange County, NY. Borrowing from both natural and synthetic environments to create a "neither here nor there" space. Four performers will use the structure and surrounding area to carry out the absurd task of making. While referential, the experience is not "simulated". Much of Cecil's work delves into the psychology of contemporary encounters, relying on the implementation of memory and the representation of actual events through performance and installation. She uses real and manufactured content to create a living allegory.
Philip Tomaru

- Tomaru lives in close proximity to the many galleries in the Lower East Side of Manhattan, where he bears witness on a daily basis to relentless movement of capital, commerce, culture, and trash. His work features an installation of discarded painting palettes sourced from a neighborhood sidewalk. He hopes the recent snow will linger just long enough to provide a crisp white background for the paintings.
Rob MacInnis

- Macinnis creates a moment of completion between two disparate figures and phenomena, a tree and a Seismic Growl. Streaming a live audio feed of seismic activity deep in the Pacific Ocean, and playing the audio vibrations directly into the body of a tree in New York State, he will open a temporary communicative portal of unexpected transference.